Day 12: Her first mini vacation
Hello my mom and dad are taking me to Downtown Disney and I am so ready.
First they took me to World of Disney to look around
They made me tried on some Hats from this guy called "Mickey Mouse"....first hat was a no-no
Second hat was a bit too big ...
Third hat was nice but Mom said it was even bigger....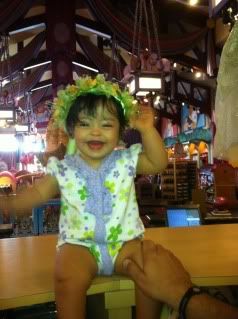 Finally I just gave up ...maybe next time.